Cardiff by the Sea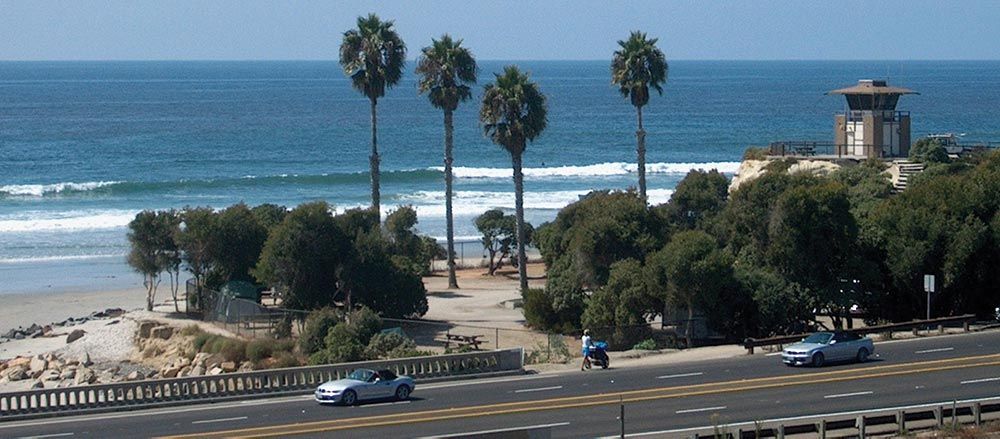 Cardiff by the Sea, also known as Cardiff, is a beachside community located between Encinitas and Solana Beach. With a population of approximately 12,000 residents, this community is located along the Pacific Ocean and is considered to be a part of Encinitas's. This quaint beach town, however, has its own zip code (92007). This beachfront community starts at San Elijo State Beach and Cardiff State Beach and extends its way up north to Swami's Point in Encinitas.
Cardiff features a great variety of wide open beaches and gorgeous cliffs, charming shops & great restaurants. There are several outdoor activities you can do that include Surfing, Paddle Boarding, Oceanfront Camping, Boogie Boarding, Body Surfing, Swimming, Snorkeling, Scuba Diving, and Spear Fishing.
If you are looking into making Cardiff by the Sea the new place where you call home, Masters Real Estate group not only has experience within this local community, but has dedicated Professional Real Estate Experts that can help you find your perfect home. Its pristine beaches and beautiful campgrounds make it a perfect outdoor adventure that can be called your new home.Along this stretch of gorgeous coastline, many surfers enjoy two of the most popular surfing spots within Cardiff and they are the "Cardiff Reef" and "Swamis Beach". When the reef is at extremely low tide, the beach reveals its natural tide pools where the underwater beauty is exposed and can be easily observed. Swamis Point is a great surf spot that attracts many avid surfers year around. The community also hosts surf schools, surf competitions and festivals at the Cardiff State Beach that many of its residents participate in. Another exquisite attraction to enjoy as a Cardiff resident is the Red Tide during the warm summer months; truly beautiful in and of itself.